Summer Residential Program
Ninety to one-hundred students participate in the Upward Bound Summer Program. The six-week program is fast-paced, intensive and an enjoyable learning experience for students!
The Summer Residential Program is conducted on the campus of Wayne State University, utilizing laboratories, classrooms, dining facilities, and recreational facilities. Students live on campus five days per week (Sunday evening through Friday afternoon) and receive instruction in pre-college, high school courses taught by certified high school teachers or college instructors, which prepares them for the ensuing fall school semester. Students are monitored and supervised at all times in the residence hall unit by resident advisors and residential coordinators.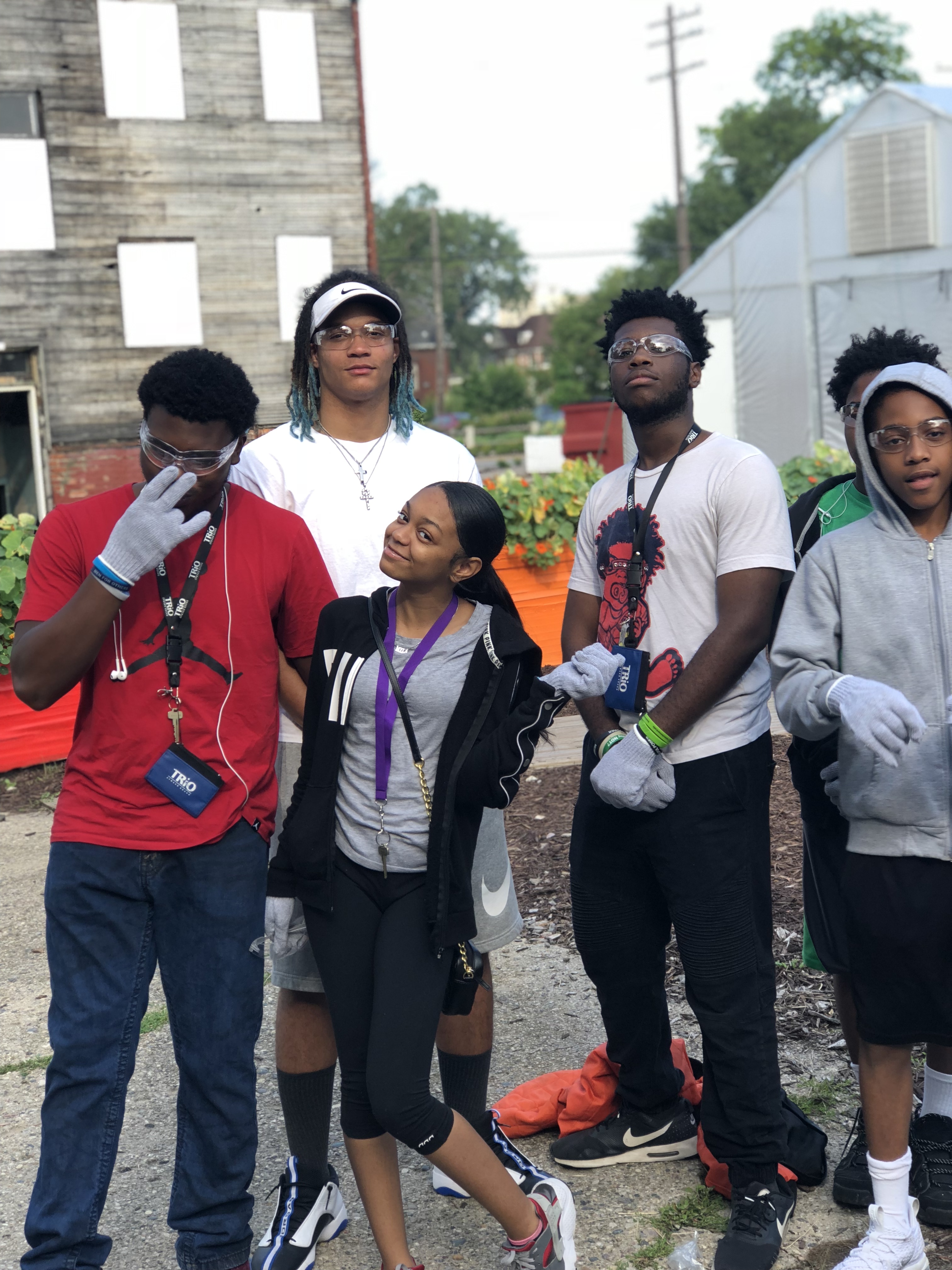 Two days per week during the summer program, students participate in recreational activities at the Matthaei Athletic Complex on campus. Students also receive computer and library time to complete all classroom assignments and research. Students participate in group activities that include performing arts, debate, and community service projects. Students showcase group projects at the end of the summer program.
During their senior summer, students may participate in Upward Bound's internship program. Students meeting the internship program requirements can opt to go to an internship instead of classes and continue with the summer program's schedule in the evenings.
Students benefit from a cultural and educational activity at the end of the summer where they visit various colleges and universities across the country. Not only are students eligible for 200 hours (10 credits) of Out-Of-Class Learning Experience (OCLE) upon successful completion of the summer program, but they also get to pocket a nice $120 stipend check for their participation and dedication!